Happy New Year, everyone! May it be better than the last one. It's been a long time since I was so happy to finish off a calendar and move on to the next.
I've been lying low with a lupus flare for the last several weeks, but I'm slowly getting better, and today I have something fun to share — the cover for my next book, THE WOMAN ALL SPIES FEAR, out in October from Random House!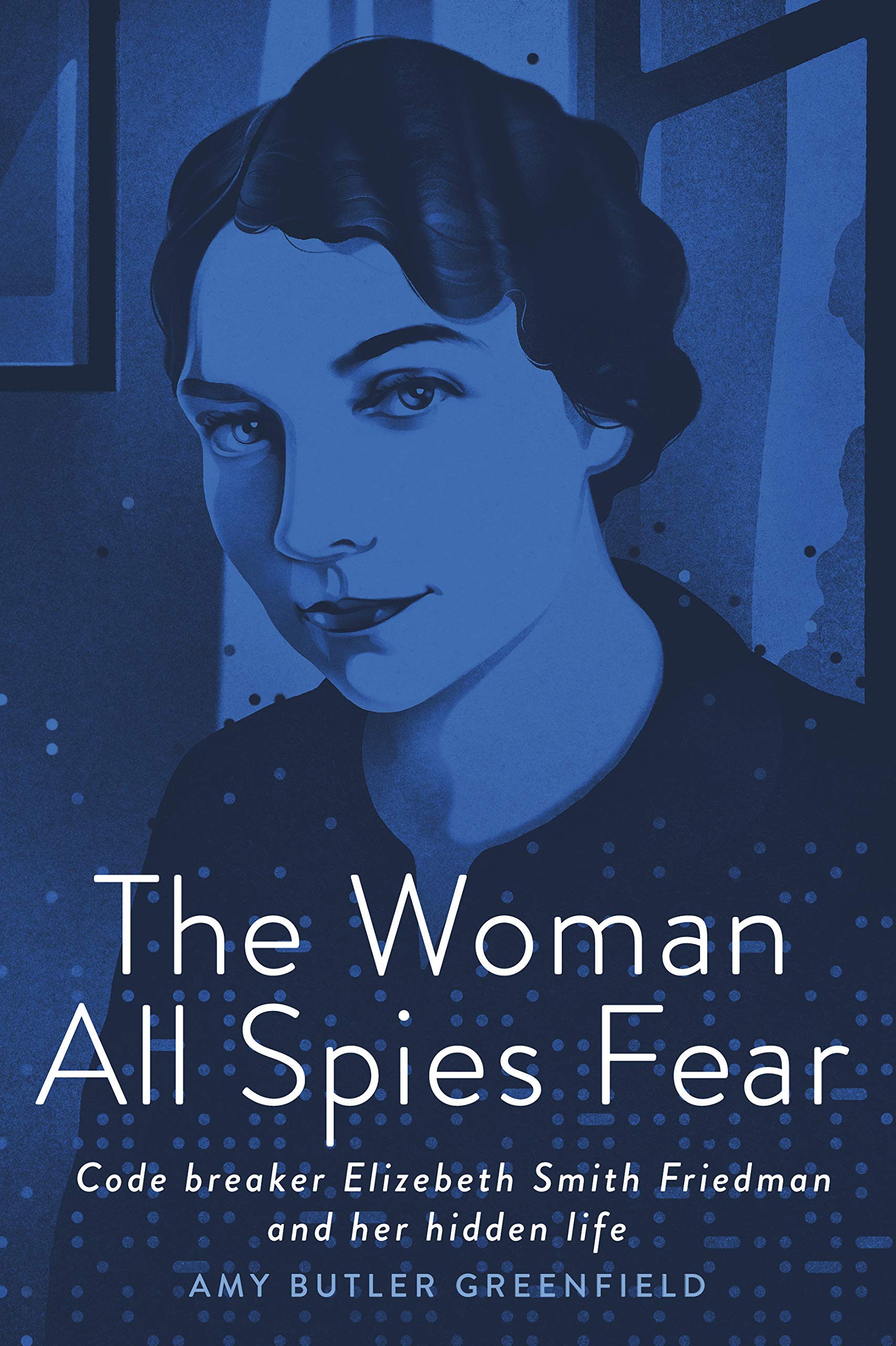 The artist is Karolis Strautniekas, whose done some fabulous work in the NYT and the New Yorker, among other places. Often authors don't have any control over covers, so I was delighted to have some input into this one, and I couldn't be happier with the final result.
Here's the book description:
In the summer of 1916, a young English major sets out to solve a mystery about Shakespeare. It involves a rare book, a strange millionaire, and the secret world of codes and ciphers. Within a year, she has transformed herself into one of America's top code breakers — and that is only the beginning of her brilliant career.            
During World War I, Elizebeth Smith Friedman cracked thousands of messages and trained Army officers in cryptology. In the 1920s, she foiled the plans of mobsters and confronted them in court. By the late 1930s, she was one of the most famous code breakers in the world. In World War II, she hunted Nazi spies.
A woman of many secrets, she was later pushed into the shadows. To discover her full story, you must delve deep, the way a code breaker would, searching for the truth that lies just out of sight. This biography tells the riveting tale of an overlooked American heroine — a real-life adventure, mystery, and love story.
The book can be pre-ordered now on Amazon, and it will soon show up on bookshop.org, too. If you do pre-order it, you have my undying gratitude!